Biodegradable 180 Dog Poop Bags | 12 Rolls with 15 Poop Bags Per Roll | Designed By 2 Vets | Degradable Dog Dirt Bags | Eco-friendly Dog Poo Bags | Value for Money Pack | Bulk Dog Poop Bags | Compostible High Quality Dog Poop Bags From Simply Pets Online.
100%  Satisfaction Guarantee Instant Return 365 Days per year.
Strong quality degradable poop bags. Designed by 2 vets. No annoying scent. Attractive dark green colour to hide the poo.
Premium value for money dog dirt bags. Ultra Long 22cm x 30 cm, so you or your clothes never make contact with the poop. Large enough for a St Bernard's Poo!
Biodegradable dog poop bags, Eco-friendly, be kind to your dog and the planet.
Easy To Use. Easy to open and detach from the roll. No tears or holes. Safe will not Split.
180 Bags per box (recyclable packaging) in 12 individual rolls small enough to fit in your pocket, or most dispensers for easy Carrying.
Description:
Dog Poop Bags – Degradable Eco Friendly Poop Bags – Designed By 2 Vets.
As working vets with over 30 years' experience we know a thing or two about dog waste and we have designed this range of high quality dog poo bags after listening to our customers feedback over the years.
These poop bags are long enough so that your sleeves and hands don't make contact with the poop when picking up after your pet, and are large enough for big breeds. The plastic is thick enough not to tear, split or leak yet still remains biodegradable. Our packaging is recyclable and practical to store your bags too.
These poo bags are environmentally friendly, being made from HDPE plastic + the D2W additive. This allows the plastic to degrade and compost in a reasonable time frame, accelerated by light and heat.
A point strongly made by our clients is that everyone should consider the environment when it comes to the use of any sort of plastic bags. On average a dog owner will use 4 to 6 poop bags per day which is up to 2190 plastic poop bags per year, per dog and with a population of 8.5 million dogs in the UK that is a LOT of poo bags!
Thus we try to encourage use of degradable poop bags only. Remember even though you are doing your bit for the environment using these bags, the quality is still excellent and they are great value for money, with a 100% guarantee.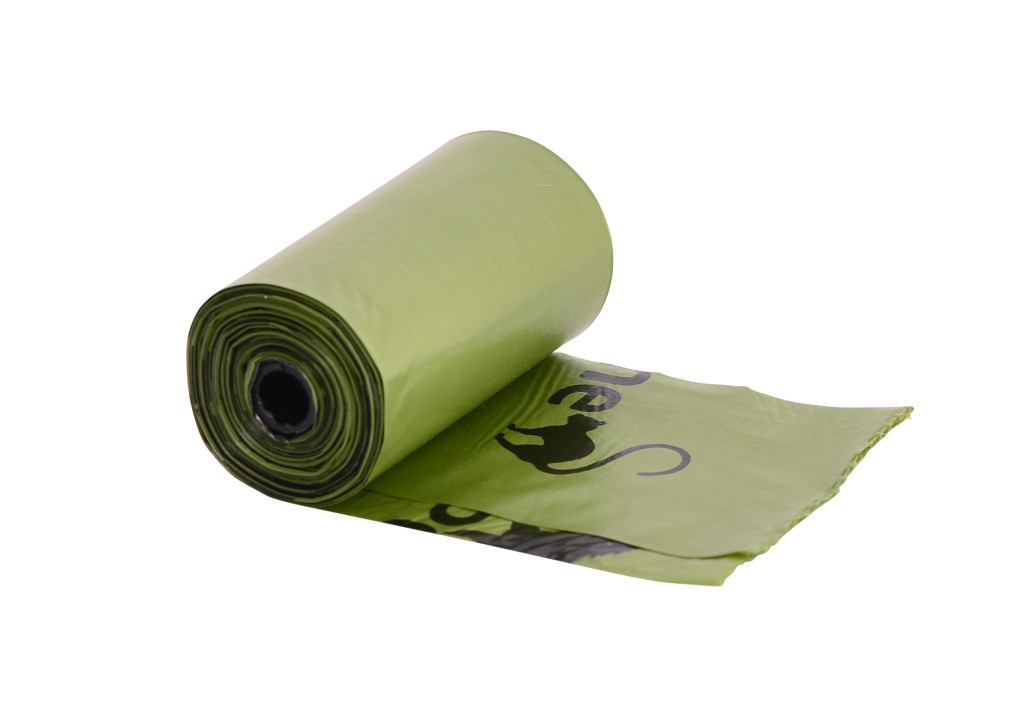 To purchase just search on Amazon for BioPoops , click the link or go to our SHOP page for more information
Happy poop picking………..:-)